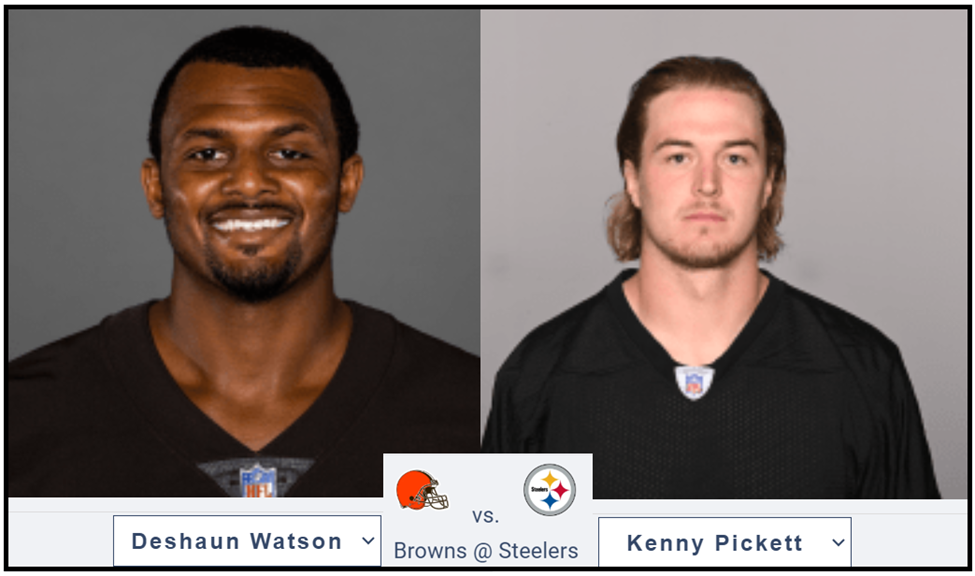 In this week's game, the Browns are the visiting team playing the Steelers at home.
Micro-expression analysis indicates the Browns will win this game by 1 point.
Micro-expression analysis finds this game's total predicted points to be 53.
In brief, MindGlimpse recommends that if one wagers on this game, consider the point spread and total over/under line. Vegas has the Steelers getting between 2 ½ and 3 points, with a set over/under of 38.5.
Please pay close attention to the visual breakdown highlighting the micro-expression analysis assessments of the Browns and Steelers and their respective starting quarterbacks. As always, you may wish to weigh the QB psychological profiles more than the forecasted outcome; it is your choice. For example, the Browns score high on Confidence, Game Prep, and Caution.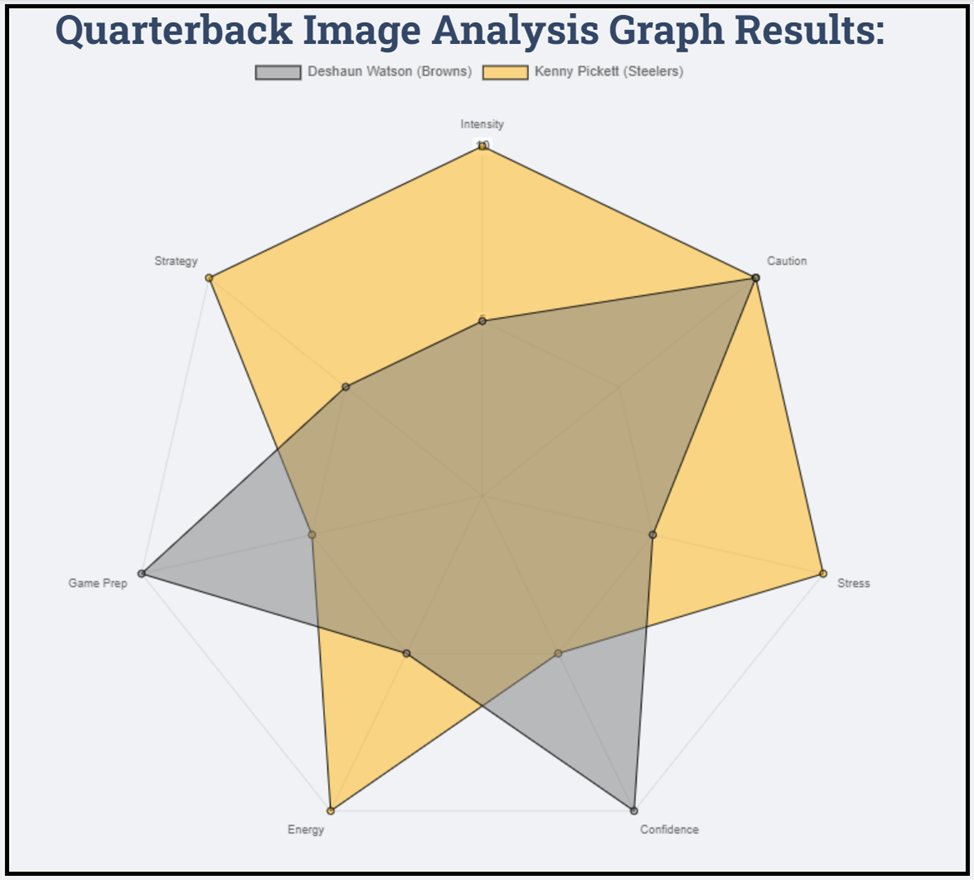 Enjoy the game.
Be sure to tell your friends about MindGlimpse.com.
Podcast: Browns vs. Steelers, Monday Night Game 2023
Audio File
If you are interested to see all the predicted NFL results, go to: