MindGlimpse Analysis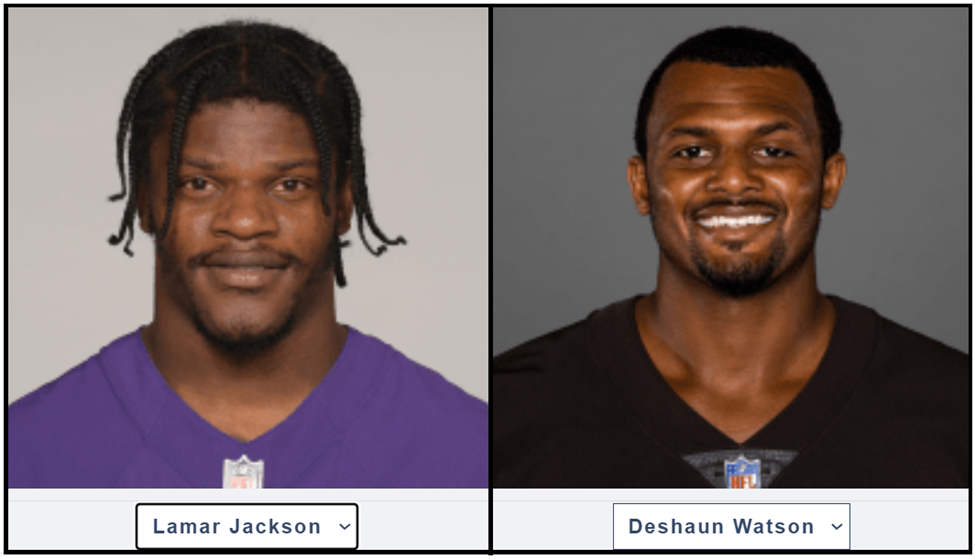 The Ravens are away this week, playing the Browns at home. Micro-expression analysis finds that the Browns will win this game by 1 point.
The opening Vegas odds had the Ravens getting 2.5 points.
MindGlimpse says to take the points.
Micro-expression and quantitative analysis suggest the total predicted points in this game to be 57; Vegas opening over-under was 42.
MindGlimpse says to take the over.
Pay close attention to the graphic breakdown highlighting the micro-expression analysis assessments of the starting quarterbacks.
As always, you may want to weigh the quarterback's psychological profile more than the forecasted outcome; it is up to you.
Watson's micro-expressions indicate high confidence, whereas Lamar Jackson scores higher on game intensity.
Micro-Expression QB Analysis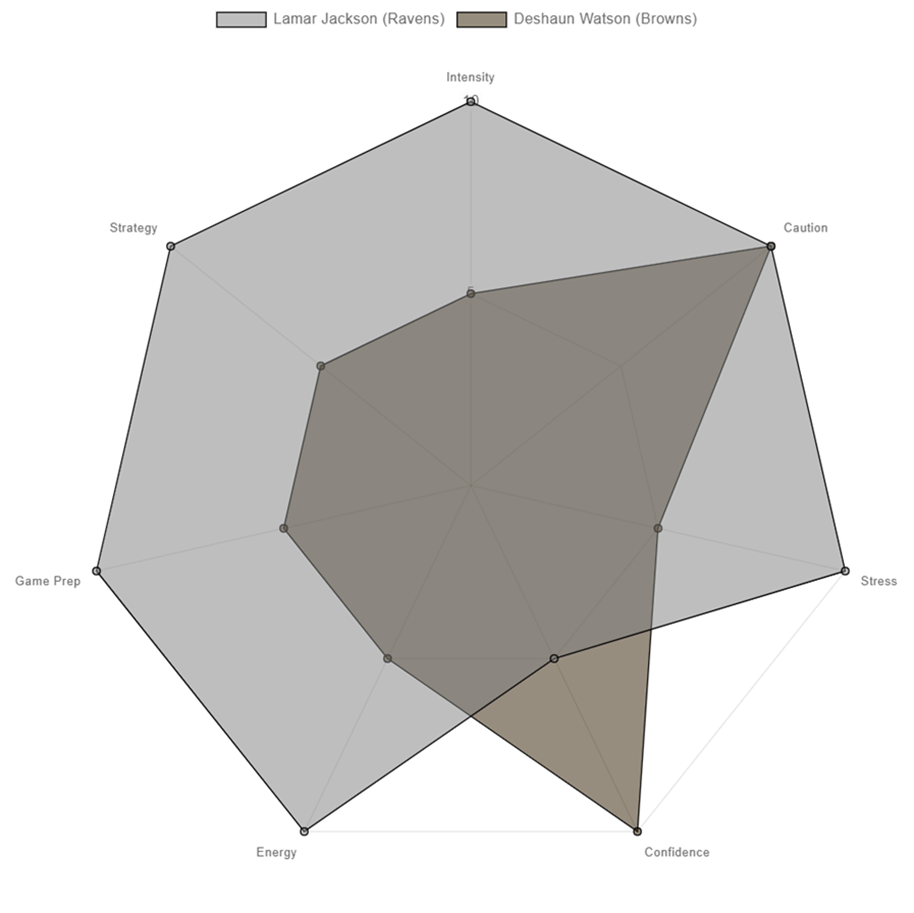 However, be aware that there are rumors Deshaun Watson may not start.
Be sure to tell your friends about Mindglimpse.com.
Enjoy the game!
If you are interested in the results of all games, go to:
Https://Sports.Mindglimpse.Com/Games/NFL-Upcoming
Podcast: NFL 2023 Cleveland Browns vs. Baltimore Ravens, October 01, 2023.
Audio File.