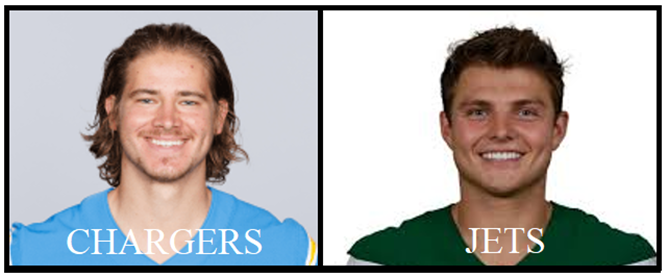 Overview
In this week's NFL Monday Night game, the Chargers are the visiting team playing the Jets at home.
Micro-expression analysis indicates the Chargers will win this close game by 1 point.
Vegas is giving the Jets 3 ½ points.
Take the points!
Micro-expression analysis predicts the total points to be 57.
Vegas set the over-under at 42.
Bet the over!
Also, pay close attention to the graphic breakdown highlighting the micro-expression analysis assessments of the Chargers and Jets quarterbacks.
QB Typology Breakdown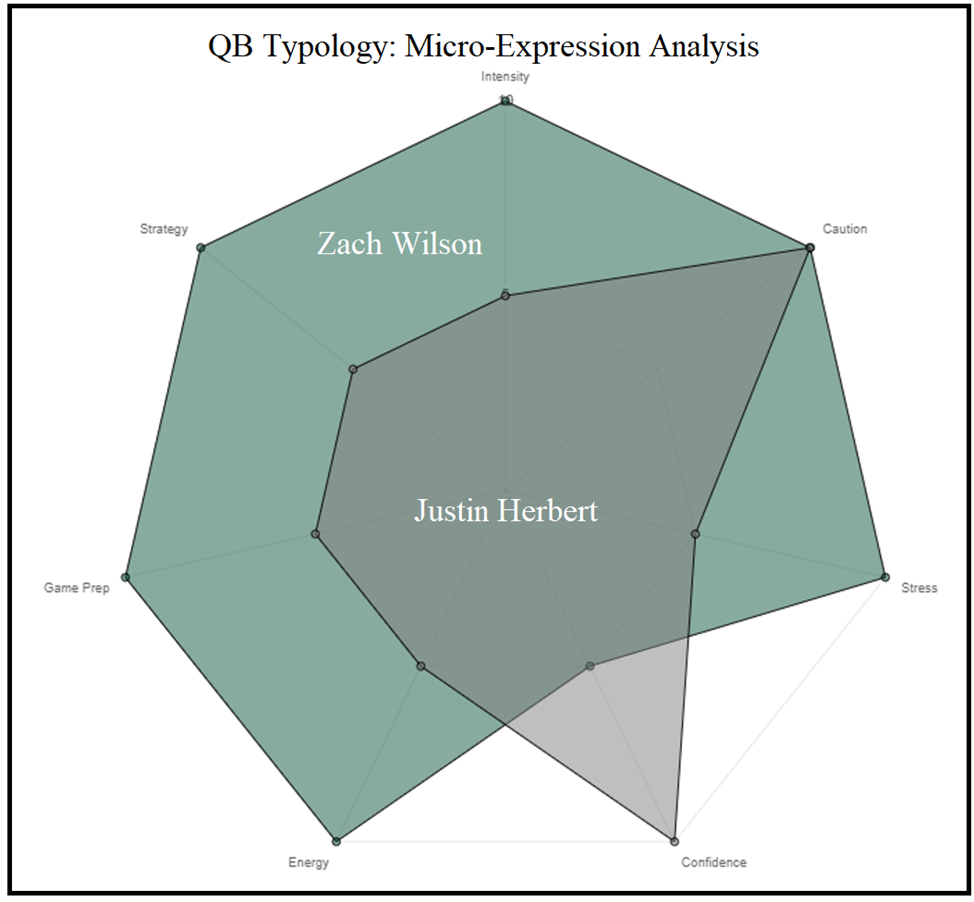 Herbert, the Chargers QB, is confident; Wilson, the Jets QB, will use more strategy in this game.
Enjoy the game, and be sure to tell your friends about Mindglimpse.com.
Podcast: New York Jets vs. Los Angeles Chargers
Audio file.
To see all upcoming games, go to: Https://Mindglimpse.Com/Games/NFL-Upcoming
If you wish to suggest a game to highlight in the future or have a comment, email us at [email protected]