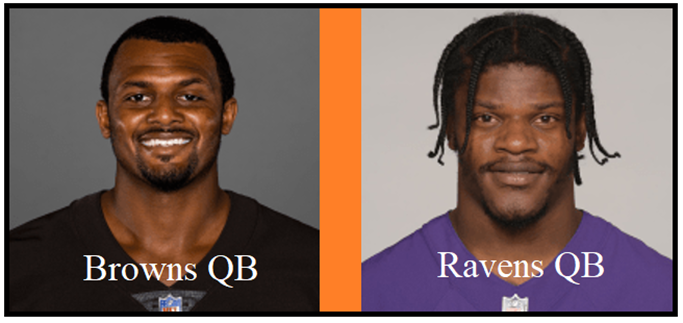 Overview
The Browns are away this week, playing the Ravens at home. Micro-expression analysis finds that the Ravens will win this game by 2 points.
Vegas is giving the Browns 6 ½ points.
Take the points!
Further analysis suggests that this game's total predicted points to be 56.
Vegas has the over-under at 37 ½ points.
Take the over!
Also, pay close attention to the graphic breakdown highlighting the micro-expression analysis of the Browns and Ravens quarterbacks.
Micro-expression Analysis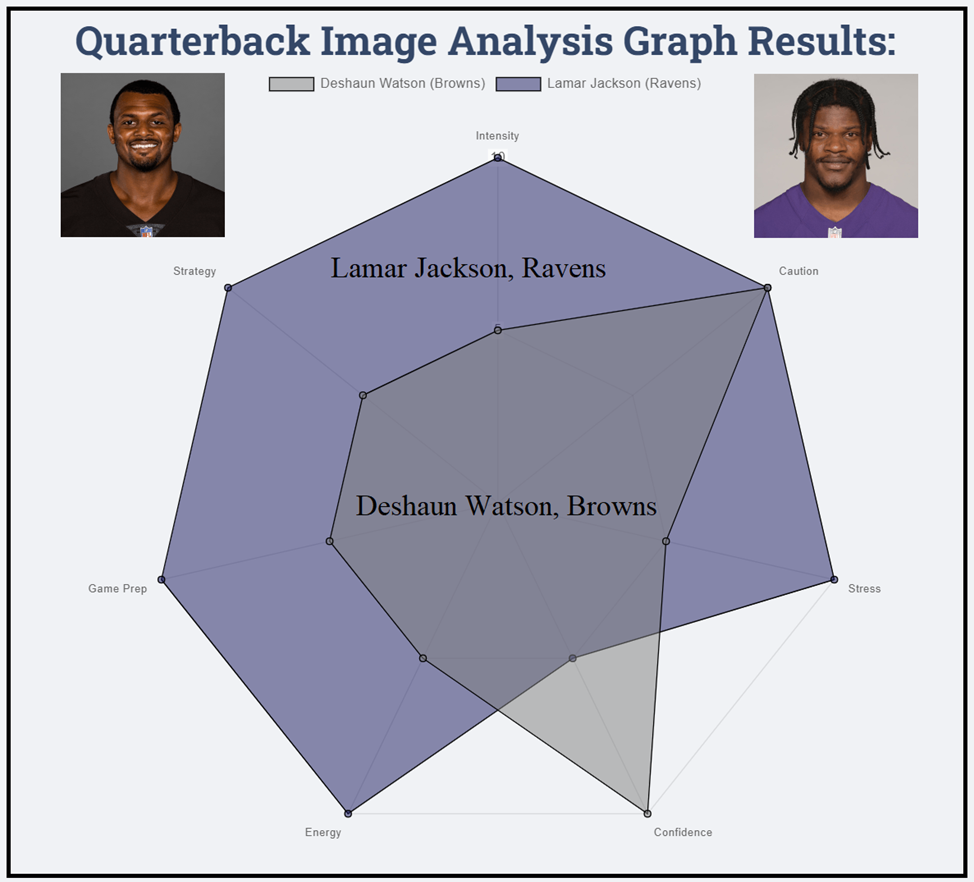 Watson, the Browns quarterback, is confident yet will exercise caution.
Whereas Jackson, the Ravens quarterback, scores high on strategy, game preparation, and energy.
Enjoy the game! As always, be sure to tell your friends about mindglimpse.com.
Podcast: Cleveland Browns vs. Baltimore Ravens
Audio File.
To see all upcoming games, go to: Https://Mindglimpse.Com/Games/NFL-Upcoming
If you wish to suggest a game to highlight in the future or have a comment, email us at [email protected]