Lions vs. Chiefs: NFL Season Opener
THURSDAY, SEPTEMBER 7TH 2023
Quarterback Comparisons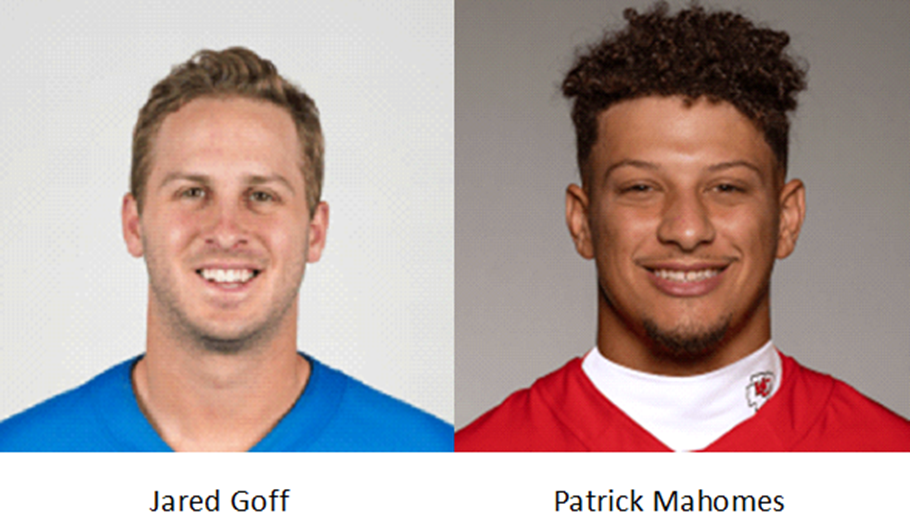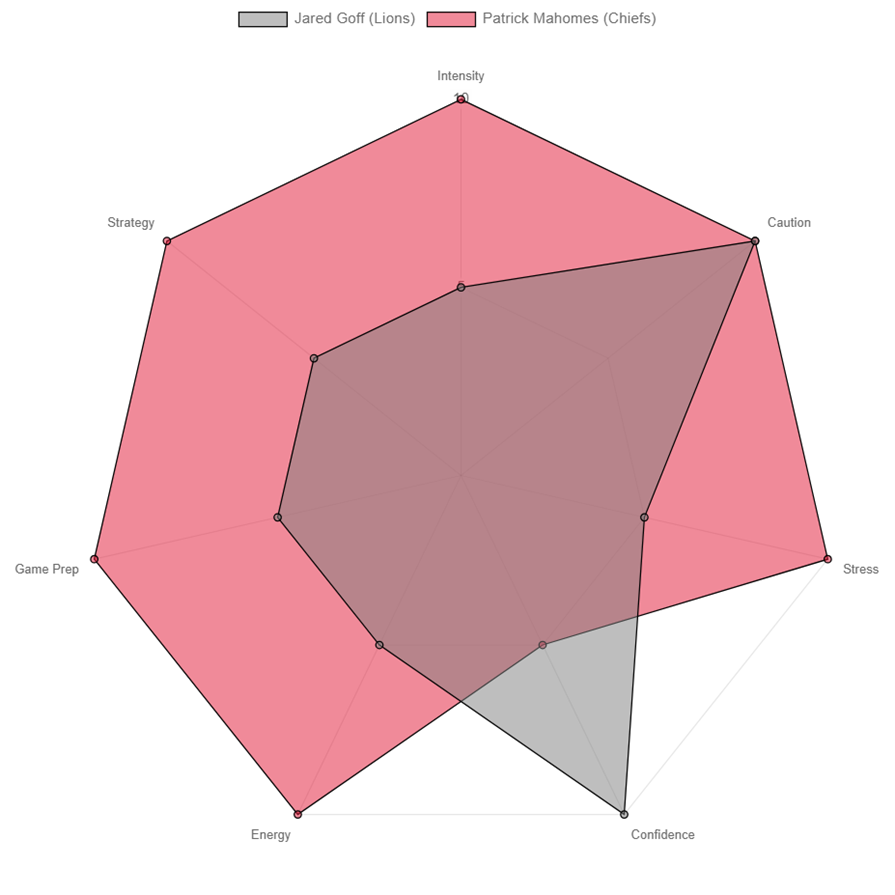 Game Overview
In the NFL opener this week, the Lions are the visiting team playing the Chiefs at home.
Micro-expression analysis indicates the Chiefs will win this game by 5 points; yet, Vegas is giving the Lions 6.5 points.
Micro-expression analysis and historical data find this game's total predicted points to be 65; whereas, Vegas over-under is 54.
In brief, MindGlimpse recommends that if one wagers on this game, consider the point spread and total over/under line coming out of Vegas.
Also, pay close attention to the graphic breakdown highlighting the micro-expression analysis assessments of the Lions and Chiefs and corresponding starting quarterbacks.
As always, you may wish to weigh the QB typology profiles; it is your choice, but micro-expression analysis favors Mahomes. Enjoy, and don't forget to tell your friends about MindGlimpse.com.
Podcast: Lions Vs. Chiefs: September 7, 2023
Note. MindGlimpse hit-ratio successfully predicted 73% of outcomes last year. We can do better!
For a review of all predictions this season, go to