MindGlimpse completed another round of NCAA March Madness predicted outcomes.
The analysis picks up from the sweet sixteen.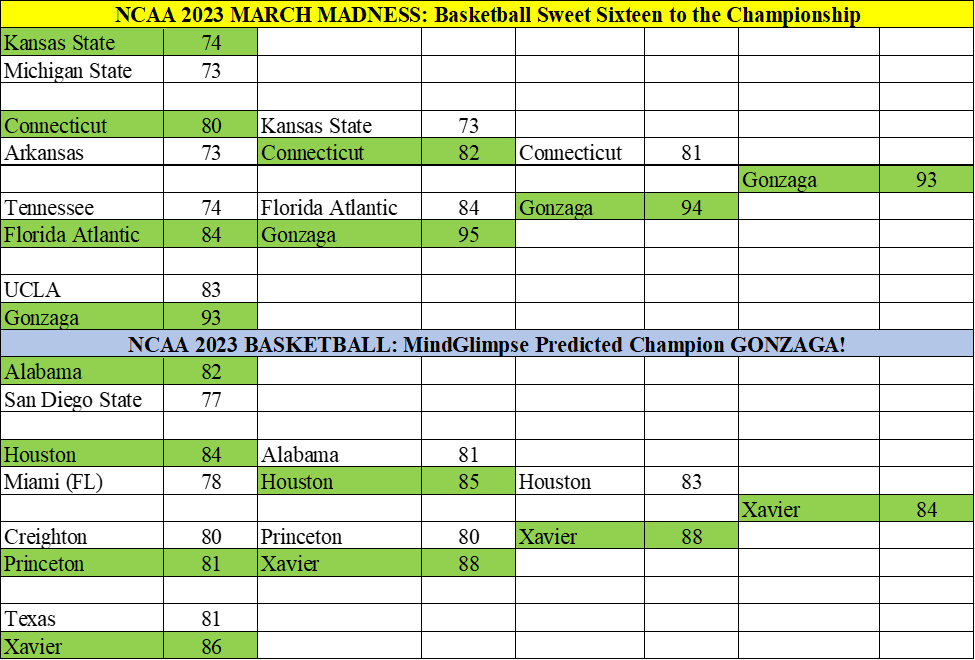 Artificial intelligence finds Kansas winning in the sweet sixteen only to lose to Connecticut in the elite eight.
But Gonzaga will win over Connecticut in the final four.
MindGlimpse analysis continues and indicates Alabama will make it to the elite eight, only to lose to Houston.
But Xavier will take out Houston and find themselves in the NCAA championship.
In the end, Gonzaga wins it all and will become the predicted 2023 NCAA Basketball Champion.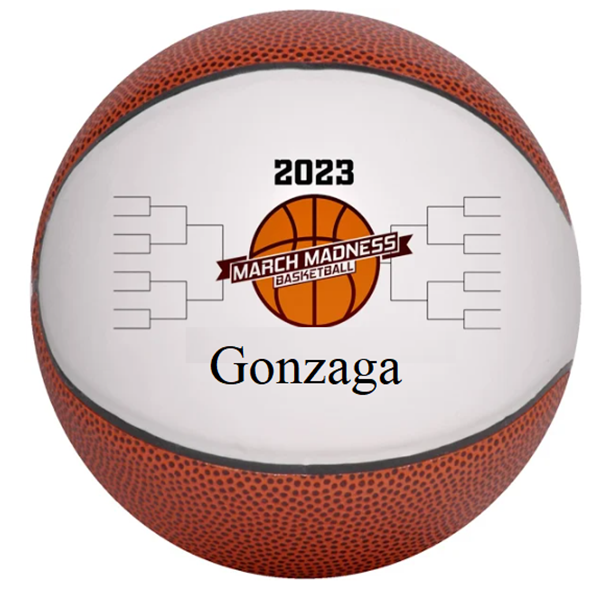 Podcast: NCAA 2023 BASKETBALL SWEET SIXTEEN TO THE CHAMPIONSHIP
Don't forget to share this report with your friends.