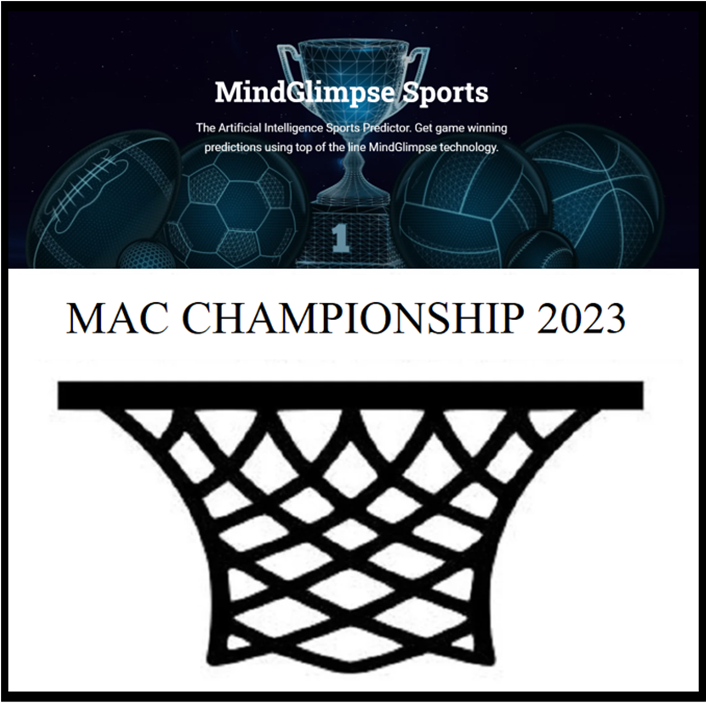 NCAA Basketball
MindGlimpse continues to prepare for March Madness.
This week, March 9th through March 11th begins the MAC Championship Tournament.
The predicted upset in the quarterfinals will be Buffalo winning over Akron; leaving Toledo, Ohio, Kent, and Buffalo to advance to the semifinals.
MindGlimpse predicts Buffalo will again win a major upset over Kent in the semifinals.
Yet, in the end, MindGlimpse predicts the MAC champion to be Toledo.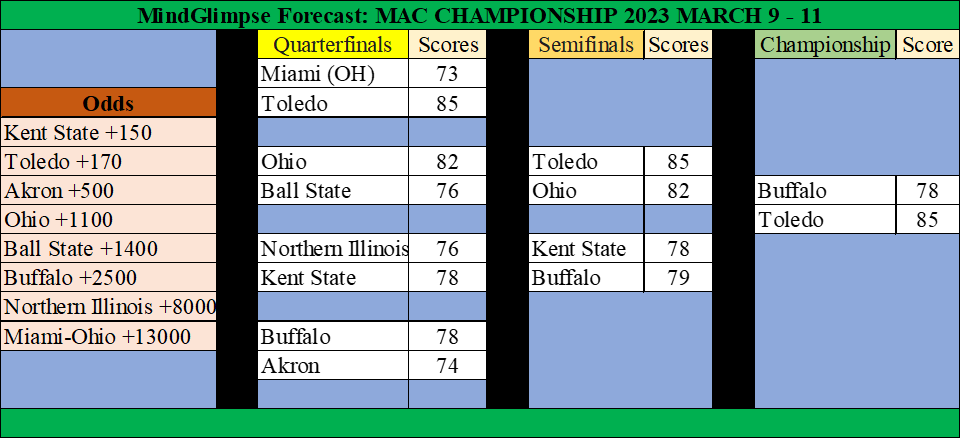 Enjoy the games, and be sure to check out MindGlimpse.com as March Madness is approaching.
And don't forget to share MindGlimpse.com with your friends.
Podcast: NCAA – MAC Championship 2023