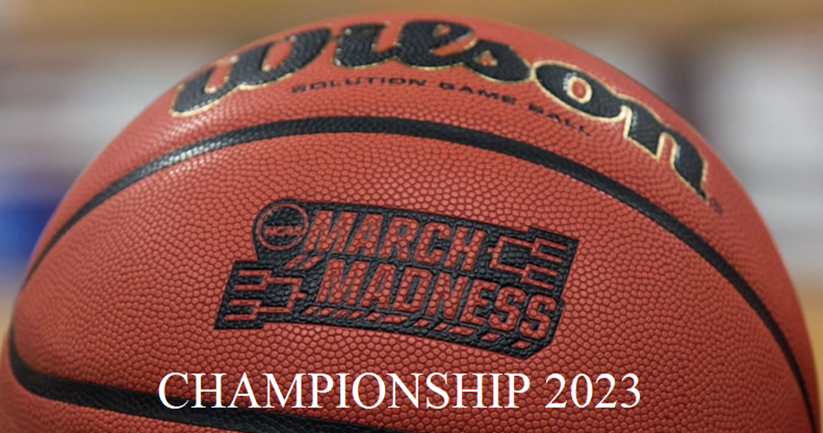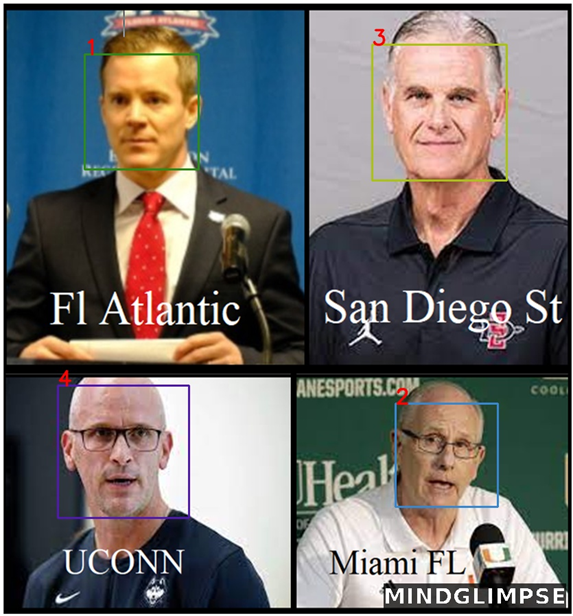 Breakdown
MindGlimpse analysis of the coaches' micro-expressions finds that the Florida Atlantic coach scores higher on game intensity and strategy vs. the San Diego State coach. Yet, research indicates the San Diego State coach is more excited about this game, but micro-expressions also suggest high self-doubt.
The coach for Miami micro-expressions finds a high degree of game intensity. Yet, the University of Connecticut coach's most vital characteristic is his ability to develop a strategic game plan.
Artificial Intelligence finds that the Florida Atlantic team dynamics and performance are improving, and they have high confidence in a win. At the same time, San Diego State's performance and confidence are declining.
Likewise, A.I. finds that Miami's confidence scores and performance indicators are increasing. 
AI: MINDGLIMPSE PREDICTIONS

MindGlimpse is predicting Miami and Florida Atlantic in the NCAA championship, with Miami winning by 2 points.
NATIONAL CHAMPION: MIAMI (FL)
Enjoy the games; be sure to tell your friends about MindGlimpse.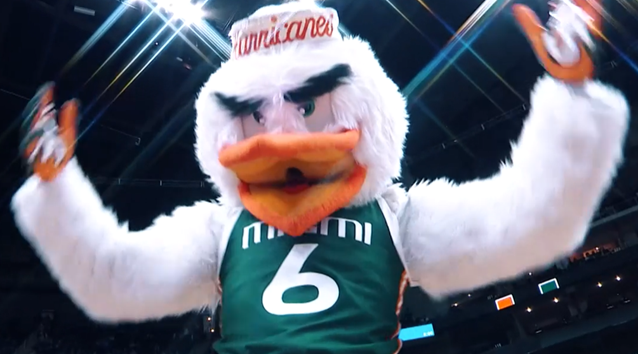 Podcast: NCAA MARCH MADNESS 2023: FINAL FOUR TO THE CHAMPIONSHIP
AUDIO FILE. NCAA 2023 CHAMPIONSHIP