Overview
In the NFL game this week, the Cleveland Browns will be the visiting team, facing off against the Seattle Seahawks on the Seahawks' home turf.
The micro-expression analysis suggests that the Seahawks will likely win the game by 3 points.
However, Vegas is giving 3 ½ points to the Browns.
The recommendation here is to take the Browns with the points!
Moreover, the micro-expression analysis predicts that the total points scored in the game will be 57, while Vegas has set the over-under line at 38.5.
The suggestion is to take the over, indicating that the game will score more points than Vegas anticipates.
Mindglimpse recommends paying close attention to the point spread and the total over-under line provided by Vegas when making your wagers.
Additionally, they advise considering the micro-expression analysis of the Browns and Seahawks starting quarterbacks.
QB: Micro-expression Analysis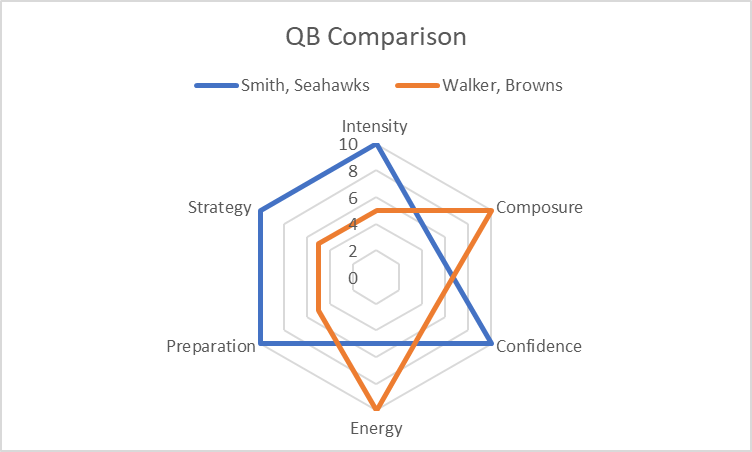 Smith is described as having high confidence, game preparation, and intensity scores, while Walker will bring more energy and composure to the game.
Consider these factors when making predictions about the game.
Enjoy the game and share your insights with others, as recommended by Mindglimpse.com.
PODCAST: MINDGLIMPSE 2023: Seattle Seahawks vs. Cleveland Browns
Audio File
To see all upcoming games, go to: https://mindglimpse.com/games/NFL-upcoming
If you wish to suggest a game to highlight in the future or have a comment, email us at: [email protected]